Mar 21, 2023 07:20 PM Central
Terri Bonin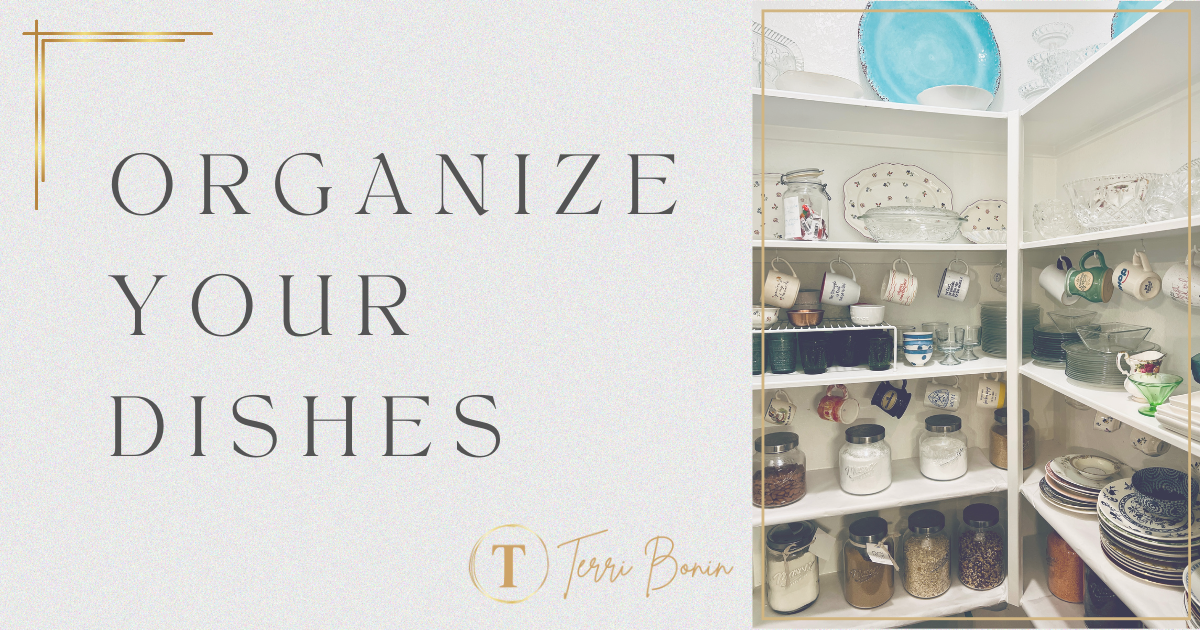 Organize your dishes
Welcome to my China closet, one of my favorite spaces in my home.
This little space used to be a thorn in my flesh. I HATED IT!
It used to be my food pantry. The light absolutely will not go out due to a weird wiring issue, the unorganized boxes and bags of food in my pantry were always on public display.

The door is in an awkward place and is constantly open.

It felt like a dirty closet opened for everyone in the house to look at all day.

I decided to change everything about the space to make it a place we could love.
I gathered out all my favorite mix matched China plates, tea cups and coffee cups that bring me joy and gave them a home in this space. Now the constant light and open door. Oh my goodness!
Think outside the box
I put the food where the plates and cups used to be.
Such an easy switch and fantastic solution for this problem.
I love troubleshooting things like this.
Less is more
Donate each dish and cup that does not give you joy! You will enjoy being surrounded with beauty.
Also, Do you have a room in your house that drives you nuts that needs to be changed out?