10/20/2019 03:34 PM Central
Terri Bonin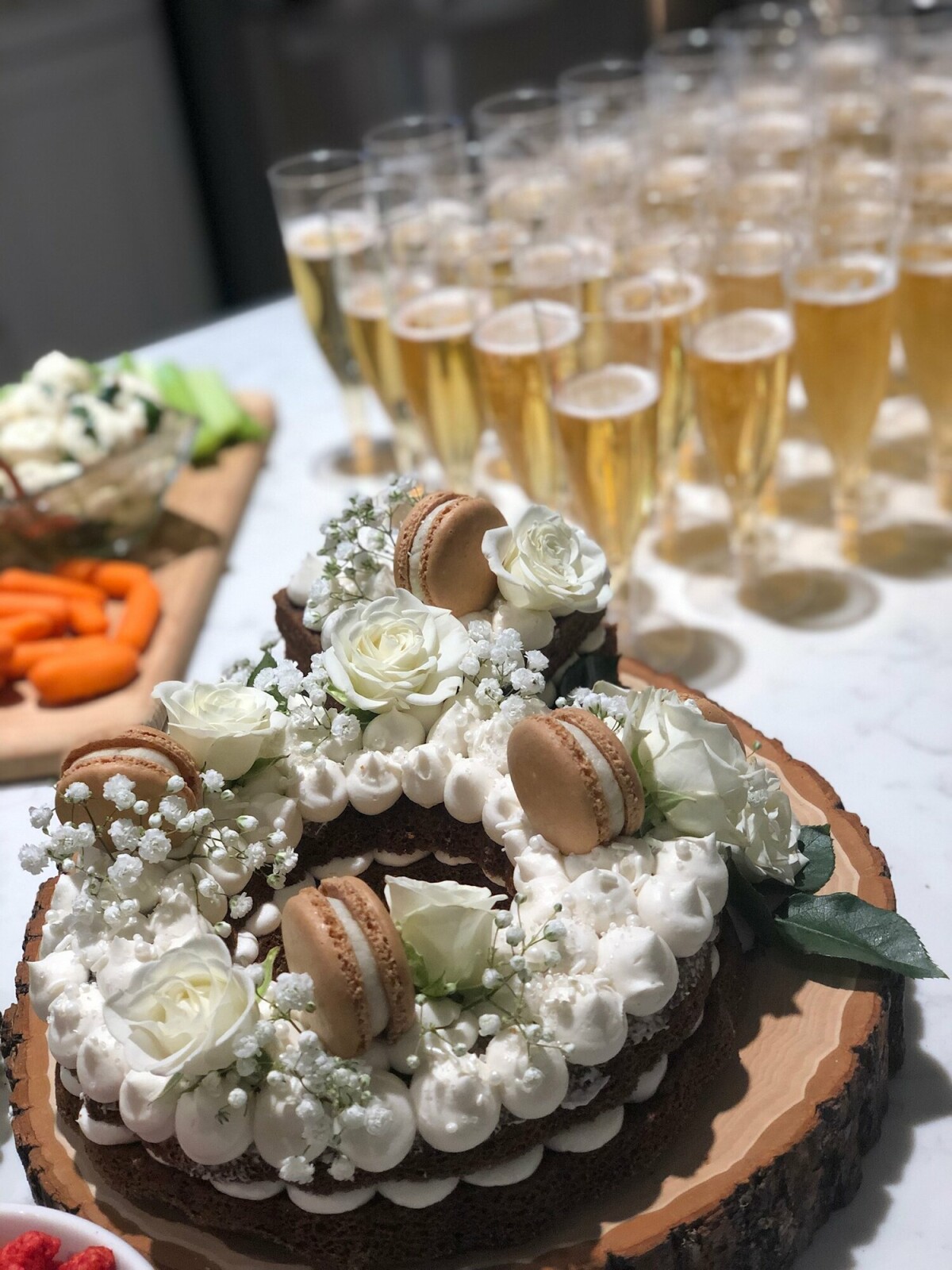 "
Sometimes you just need cake!"
-
Cakes by Hannah Joy Bonin
We were never a cake family. Enter Hannah Joy. She changed everything for this family (in the cake department.) How on earth did we live without her for so many years? I have no idea!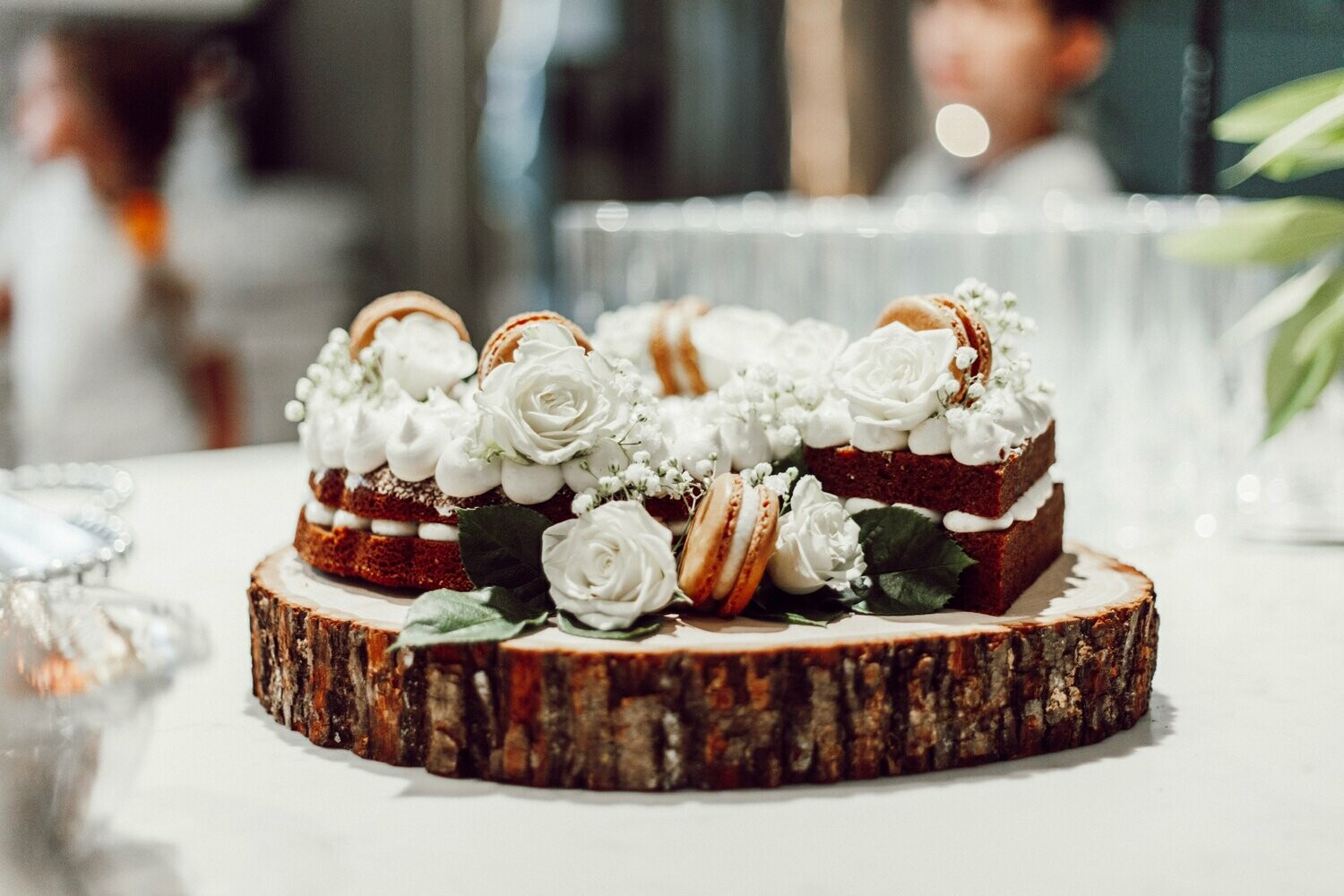 Look at this delectable piece of art! Pair a piece with a piping cup of black coffee and be transported to the realm where sugar plum fairies and unicorns live.
Seriously. Hannah Joy has been a Bonin almost five years now and she's just now whipping out this secret talent of hers. I'm not sure if I'm elated or mad. JK.. #notmad#sohappy
Here's another amazing fact about this girl. She's smart! One would assume a cake like this would be made from scratch. Not so. Hannah Joy's favorite
icing
comes in a jar but has no yuck and is vegan friendly. She found a
cake mix
at Whole Foods that meets her standard, too.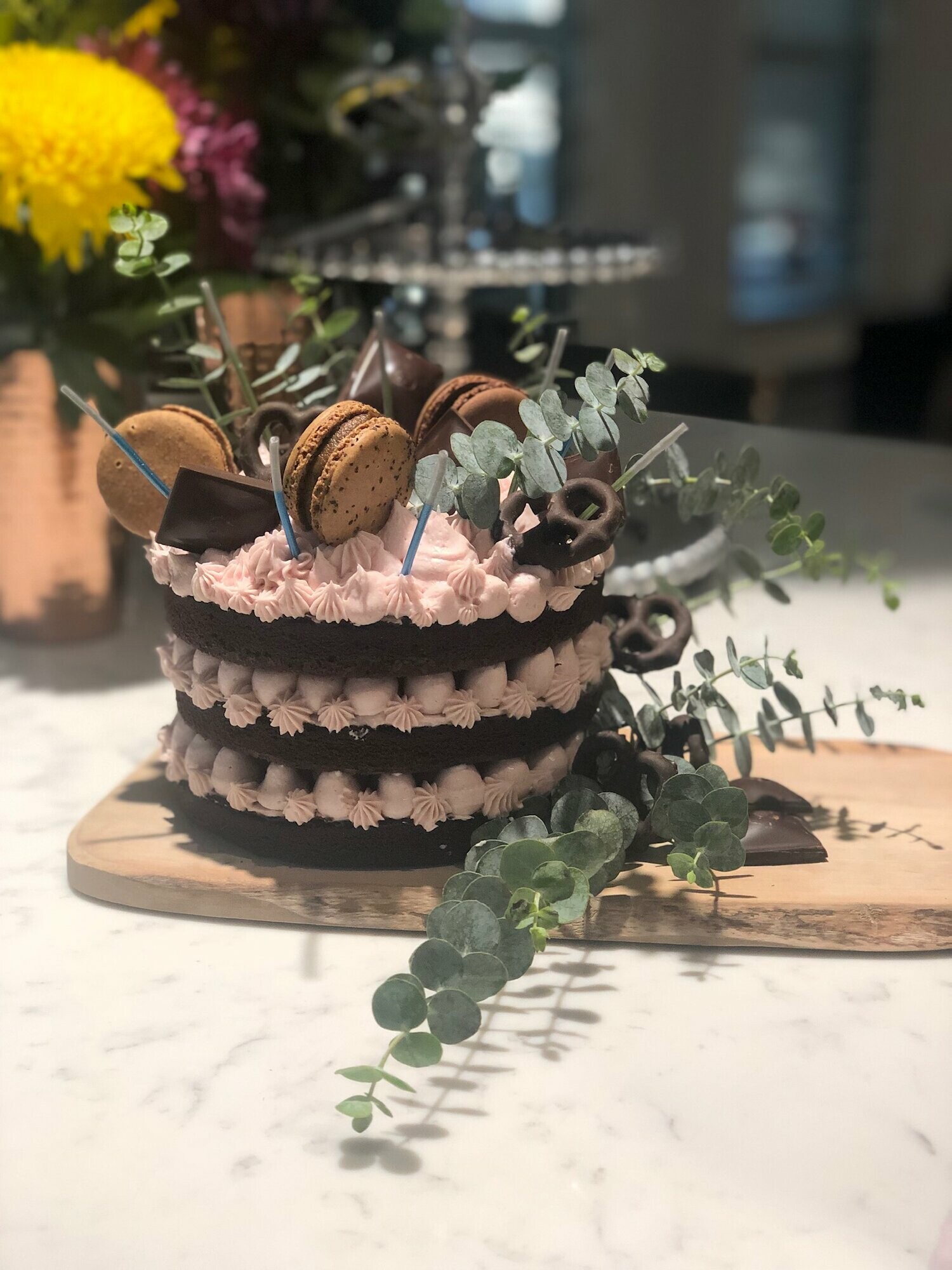 Hannah Joy's cake's are not only beautiful but they also have a few health benefits. The beautiful pink tint in this
icing
comes from dried beets! So that means this is a vegetable, right? I'm going with, yes. She used another
high quality cake mix
for this one, too.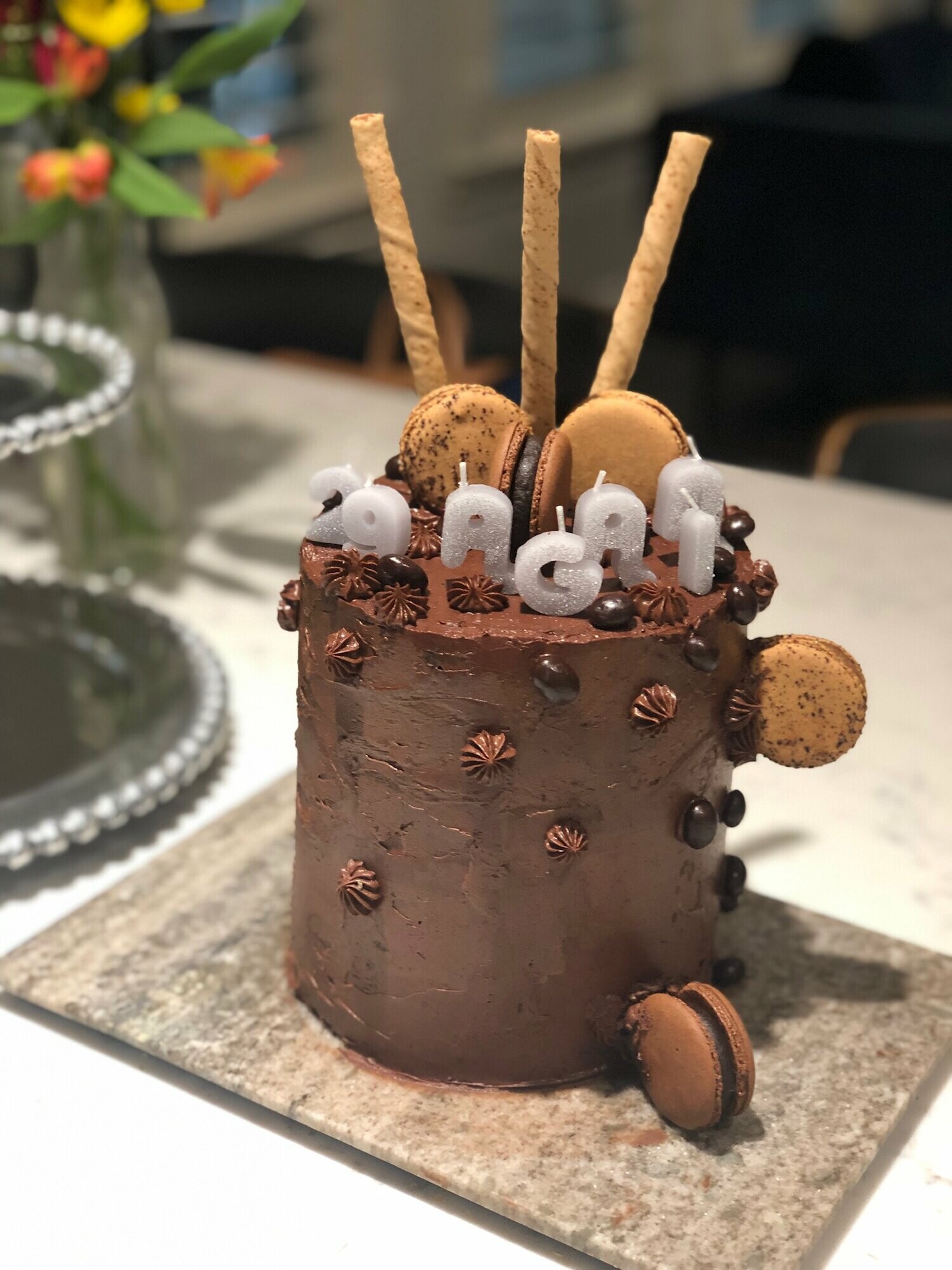 This one was so rich and delicious I ate way too much! To this
cake mix
she added organic
activated charcoal
, expresso and coffee beans. Slay me with deliciousness! Look up the benefits of activated charcoal and consider this cake part of your health regimen. #jokingnotjoking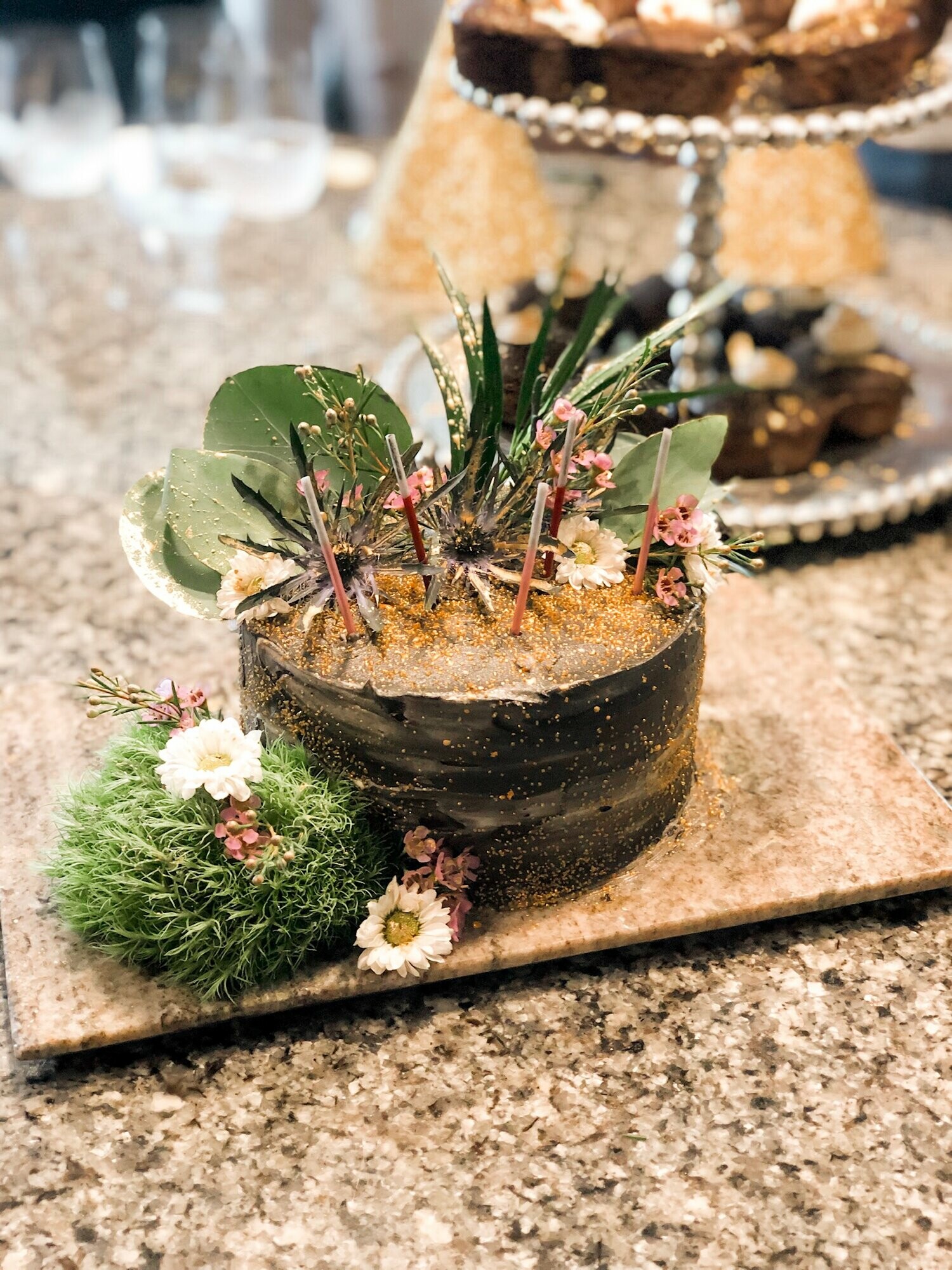 This birthday cake is also a vegan, gluten free,
dark chocolate
,
charcoal
filled cake and it happened to be the best thing I've ever eaten!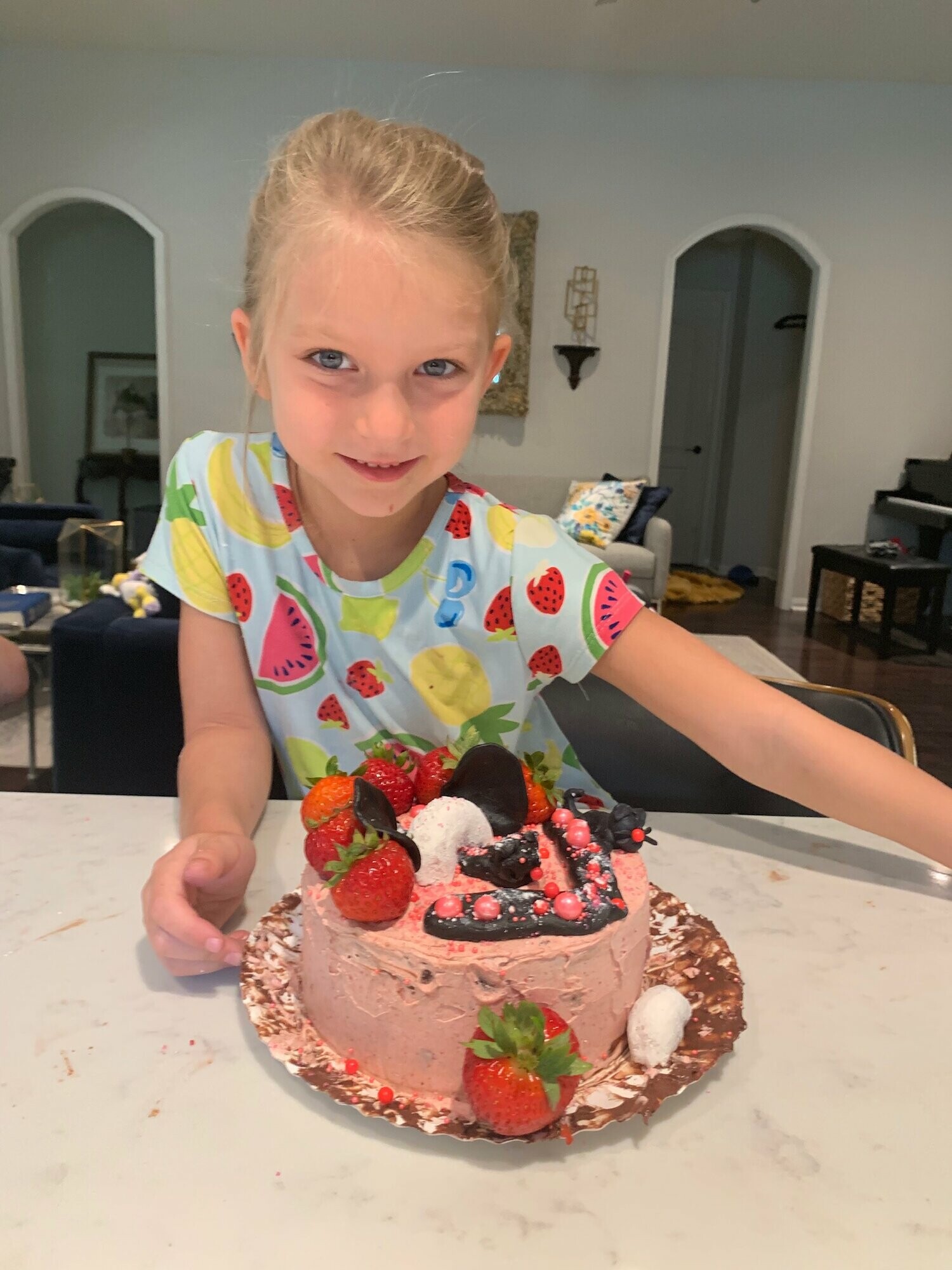 Not only does Hannah Joy can bake and decorate like a pro but she loves to spend time with her little sister in loves. On my little's birthdays she came over with a giant bag of goodies so the girls could experience cake decorating and fall in love just like her.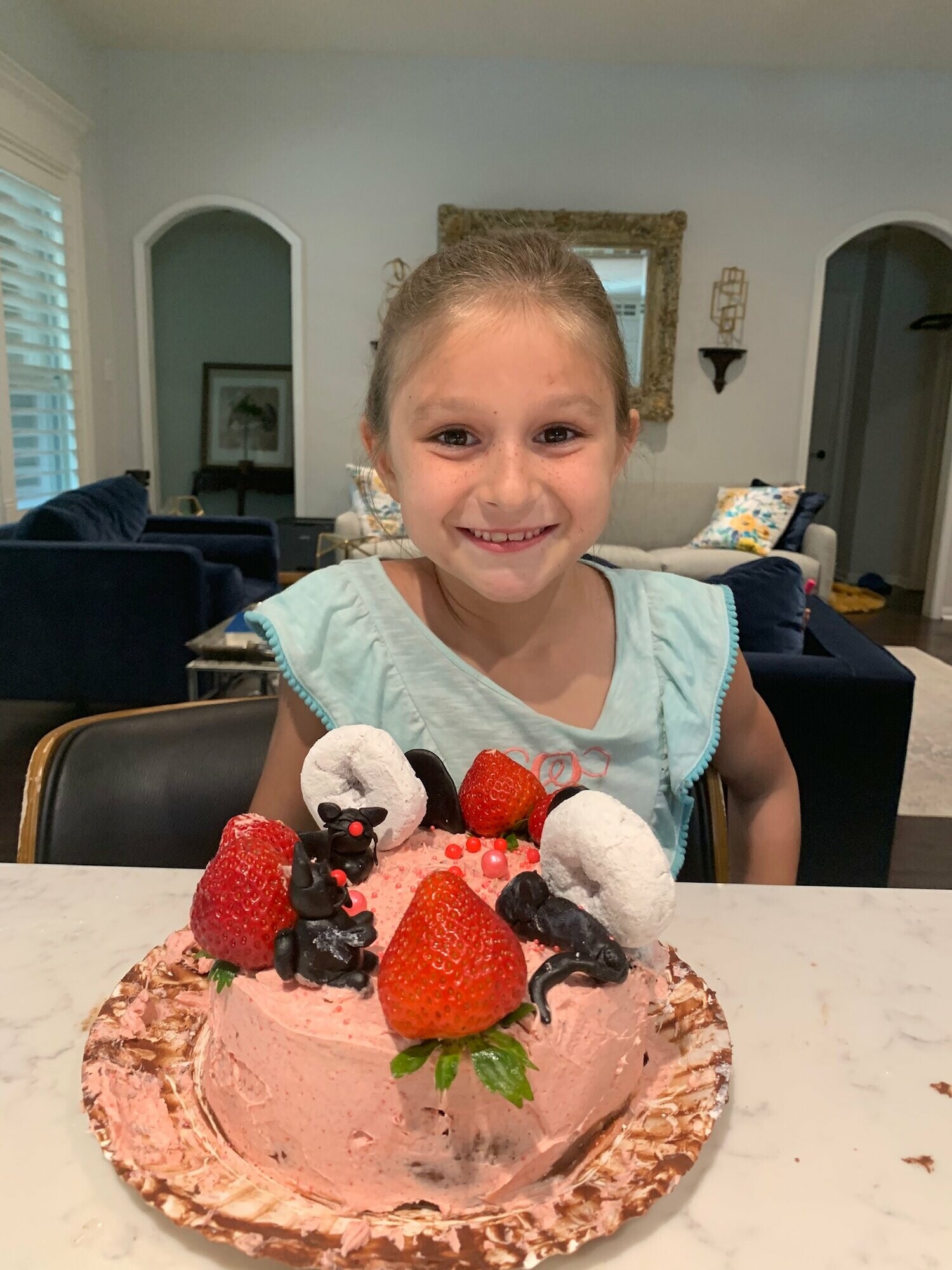 Notice the homemade kitties!